| | | | | |
| --- | --- | --- | --- | --- |
| | THE BOATS | ACCESSORIES | SUPPORT | ORDERING |
Due to serious illness Wayland Marine is being offered for sale. If you have interest in the purchase of this business please call 360-420-0437 or e-mail sales@merrywherry.com
Site Last Updated: October 30, 2012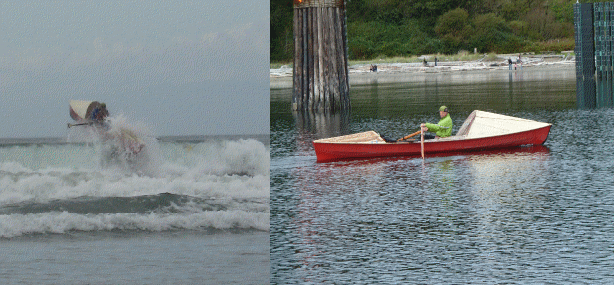 Recent launchings Chris Duff has relaunched his modified Merry Wherry Two with custom decks in preparation for his Iceland expedition. Here are three photos taken during recent training.Good Luck Chris. See more here.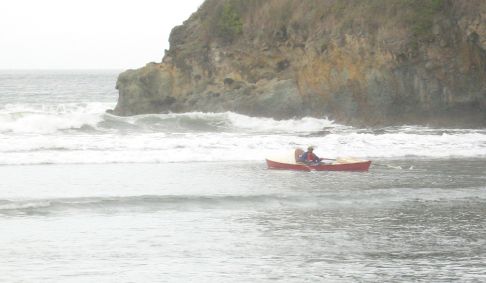 In The Shop Mike is reworked the design of his light weight hollow oars. Plans released in the spring 2011. See more here.
Progress continues on the construction of the prototype of a new "ultimate" open water rowing skiff featuring a self draining cockpit design. See more here.
The Compass Project uses boat building and rowing to provide positive direction to youth in their community. Here are some photos midway through a week-long program that high school students have been working on along with a group of volunteers. The first two Merry Wheerys of the year! www.compassproject.org
Rocking the Boat uses traditional wooden boatbuilding and on-water education to help young people develop into empowered and responsible adults. They are also working on a Wherry at this time. Be sure to check out both of these great organizations. www.rockingtheboat.org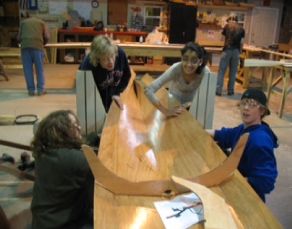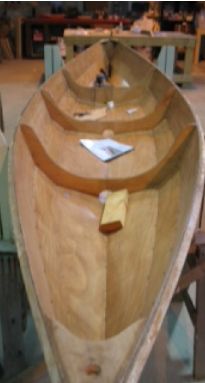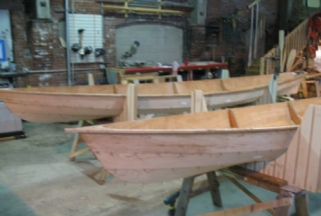 Saturday June 4, 2011 Wayland Marine was up on Lake Whatcom for the Learning to Row event at Bloedel Donovan Park. Here are some great photos taken by the Bellingham Herald. It was a beautiful and sunny day. Thanks to all that came out.